The spread rates of the COVID-19 virus in the country have influenced in many Companies and Employers the need to seek and apply adequate prevention measures for this health contingency within their administrative, operational and sales processes.
---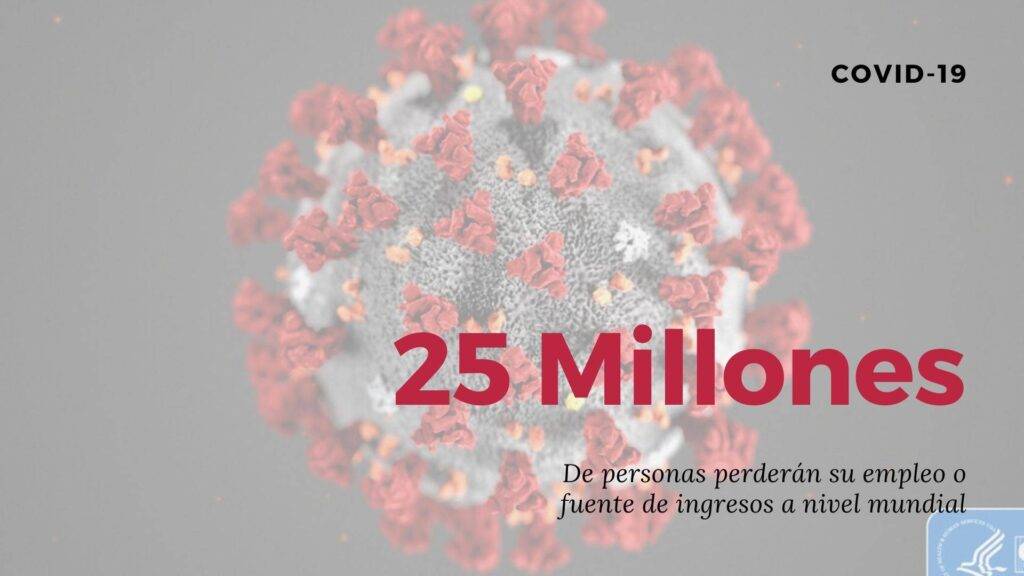 ---
Avoid the risk of a labor lawsuit for the violation of the rights of an employee by improper dismissal.
---
Some of the best known measures today is the Quarantine, this term is defined as:
Isolation of a certain population or people for a time in order to avoid and limit the risks of a virus or disease spreading.
Which is why certain companies and employers have voted in favor to avoid exposing their employees to the COVID-19 virus.
However, there are certain companies and productive sectors that, despite the economic instability produced by the sanitary measures, have decided to opt for the reduction of wages and working hours, in some cases even the dismissal of personnel.
---
---
The Law provides in its article 42 Bis, the cases in which a health contingency is declared by the competent authority.
Given that in this situation, there is a legal cause for the Employers to temporarily suspend work in establishments and companies.
This suspension does not mean that dismissal is the appropriate option.
---
Employees | Pregnant Women
Women who are in gestation or lactation periods will not be obliged to comply with working hours in cases where a Health Contingency is declared.
The fact that they do not attend to work in a normal way, may not be legal cause for the employer to modify their salary or benefits, much less dismissal.
Only in the case that the suspension of work is decreed as indicated in Article 427, section VII of the LFT
There will be a legal cause for the temporary modification of the payment of their pregnant or lactating employees.
---
Employees | Minors
---
In the event of a health contingency, only when the competent Health Authority decrees it, minors may not carry out their working hours.
In this sense, the salary or benefits of underage workers should not be modified to their detriment.
When the suspension of work indicated in Article 427, section VII of the LFT is decreed
Minor Workers will be paid their income as follows.
---
Suspension of Work
---
For this type of situation, where the possibility of suspension of work may exist, the guidelines provided in article 429, in its section IV of the LFT, must be applied.
"Article 429… IV. … The employer will not require approval or authorization from the Court and will be obliged to pay its workers compensation equivalent to one day of the general minimum wage in force, for each day that the suspension lasts, without it being able to exceed one month. "
This means that only after the declaration of Health Contingency, the Suspension of Work is decreed, will you have to pay up to 1 Month for each employee, 1 Minimum Salary per day.
30 days X Minimum Salary ($123.22 MXN) = $3,696.6 MXN
---
Sanitary Measures for Employees
---
The most appropriate thing at this time is to carry out an evaluation of your employees and their work, verify who can work from home and who, due to their positions, have to go to work in the office to provide facilities in their schedules.
Evaluate employees who you consider may be at risk for their health due to their age, during pregnancy or lactation and workers with previous conditions, such as hypersensitivity, diabetes, lung diseases and immunodeficiencies.
Provide antibacterial gel or disinfectant towels in your establishments, as well as use mouth covers, in case of being conventional ones, keep in mind that their effective use time is up to one day.
Make your staff aware that washing their hands frequently during their work hours helps reduce the risk of contagion.
---
Sanctions
---
Derived from the decree of the Sanitary Contingency in which the suspension of work is determined, the necessary measures will be ordered to prevent and avoid risks to the health of the employees.
The Ministry of Labor and Social Security will be in full exercise of its powers when verifying that these measures are applied.
In the opposite case of not complying with said measures, the imposition of sanctions or fines will correspond.
---
Get a Free Advice from a Labor Lawyer
---
---